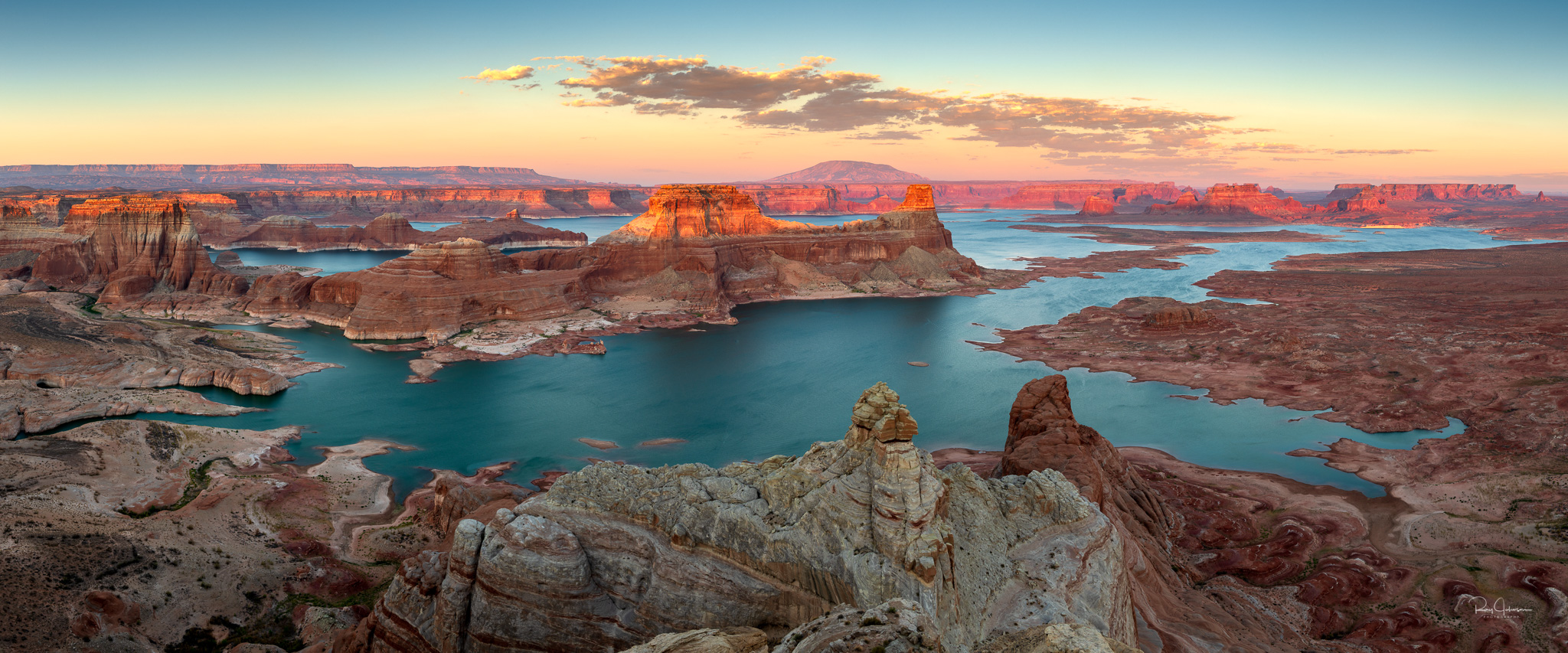 Jewel of Nature
George's House
Canon Beach
Lake McDonald
Monument Valley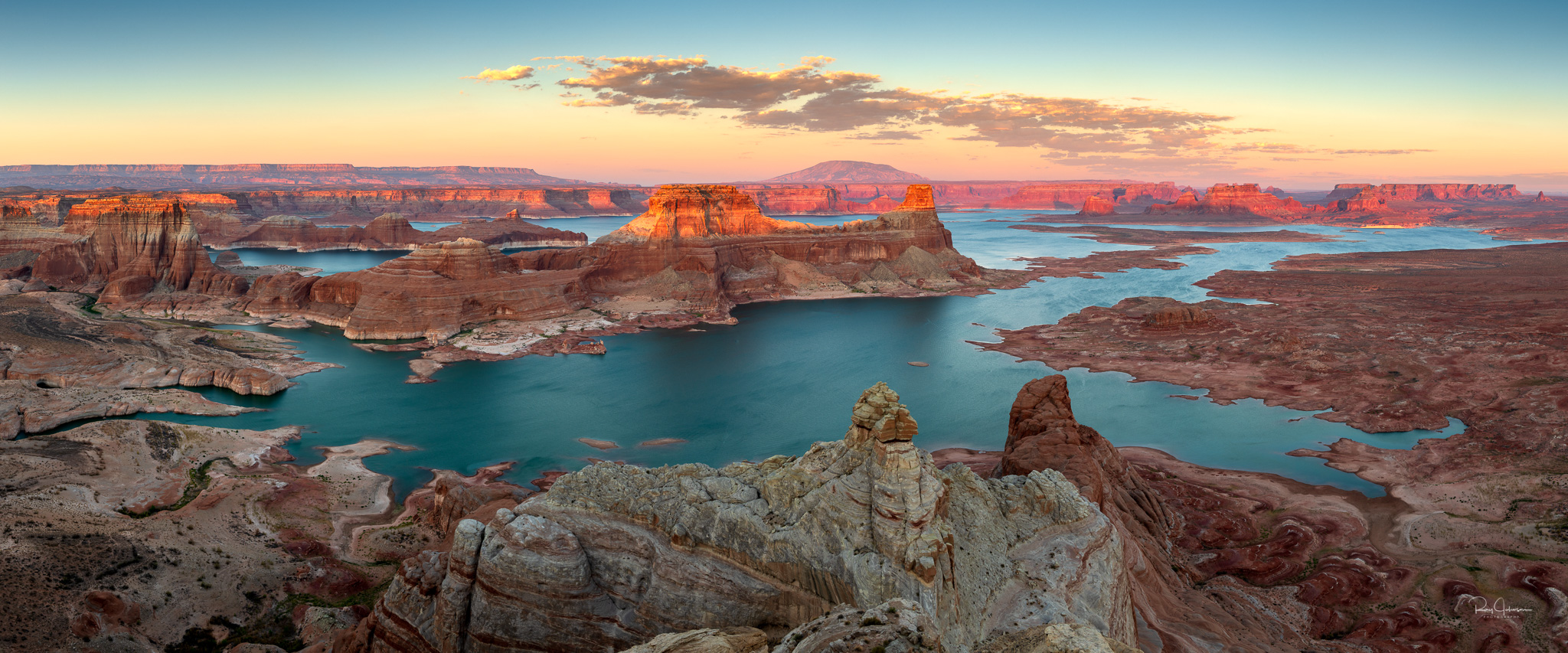 Jewel of Nature
This nine shot pano is from Alstrom Point at Lake Powell located in Utah. To get to this view point was a 25 mile rough ride from the main road. As you can see the sun was fading fast, but I got the shot that included Gunsite Butte and Navajo Mountain off in the distance.
George's House
Biltmore House - Asheville, NC
Canon Beach
Lake McDonald
Glacier National Park
Monument Valley
Sunrise at Monument Valley was sure to please on this August morning. This was taken from our room at "The View Hotel". If you go there, this is the place to stay, but book your room way in advance.